No Artificial
Colours or Flavours
Black Diamond® Cheestrings® is made with 100% real cheese and always promises to be fun and nutritious. With no artificial colours, flavours, or added preservatives, like all pizza mozzarella, there's only one rule with Cheestrings®, play with your food.
How Black Diamond® Cheestrings® are made:
1
It all starts with 100% Canadian milk made from local dairy farms
2
Then, the milk is pasteurized and formed into delicious cheese curds
3
Next, these squeaky curds are heated and kneaded into stringable, pizza mozzarella cheese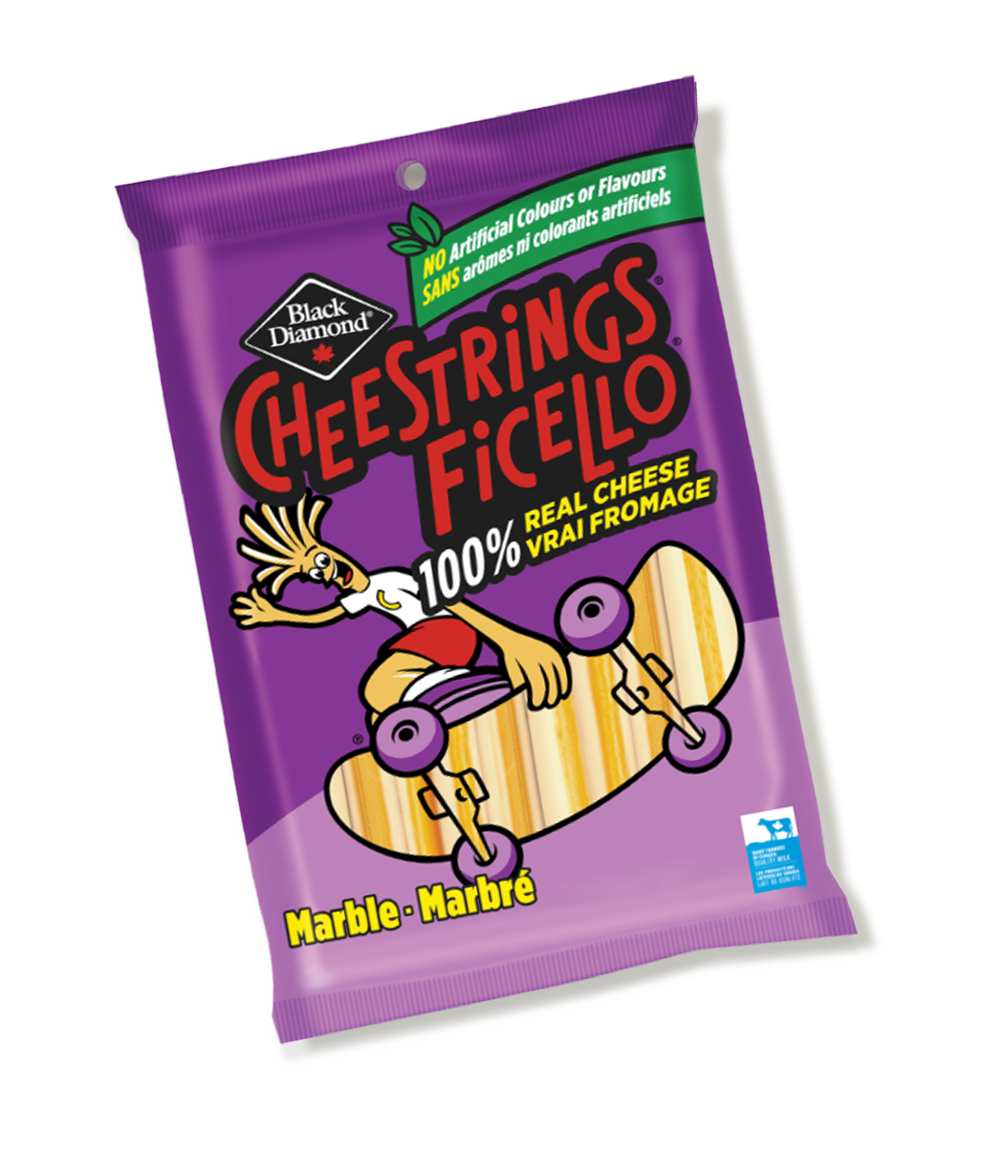 4
Finally, this pizza mozzarella cheese is shaped into sticks and individually wrapped
Put it all together and you have a delicious stringable cheese snack, that your kids will love!
Hi, I'm Cheesy!
I've learned SO much since coming into this world in 1991. Along the way, I've made lots of amazing friends who teach me something new every day – like playing a new sport or learning a new instrument! We've also gone on some incredible adventures together, like defeating mighty dragons, finding hidden treasure, or even travelling on a rocket ship. Every day is a new opportunity to have fun and be active together. I can't wait to see where our next adventure takes us!